Online Dating: 10 Guys to Avoid
Online dating guys in today's world can be like hell.
The information in this article can be beneficial for online daters, especially those thinking about returning to the dating scene again.
Often, quality women like to find a mutual friend for a romantic relationship, a prince on a white horse with whom they can fall in love without danger. These ladies have to realize before they like to date mister perfect that during their childhood, there might have been increased physical/emotional insecurity, defined as a person having a very flawed character trait as a result of low confidence and low self-esteem, often due to rejection or a humiliating experience. When you have this self-knowledge, you should be extra aware of falling in love with or dating men who like to play you.
Your last mistake is your best teacher
It's crucial to recognize these bad guys and cut your losses early immediately. Unfortunately, even when you have already had bad online dating experiences or a worse previous relationship, you can repeatedly make the same mistake of choosing 'mister wrong'. Buddha's Quote, "Your last mistake is your best teacher," can be helpful to you.
Colin Tate, the author of "Is this your man?" already spoke about this and interviewed hundreds of men over 5 years. After research, he came up with types of men. He said that women must learn to identify these 6 types of guys and avoid them at all costs to protect themselves.
Colin explains these types in his book, and he will guide you in the dating process with suggestions and eye-openers in the right direction for an optimal dating experience and teach you to avoid bad guys all over the world.
Being woke and having gut feelings can significantly help develop a healthy relationship. Don't ignore these feelings when you fall in love head over heels.
If you have ever dated someone narcissistic, this article explains what impact that might have on you and your future relationships.
You are your friends.
In life experience, we talk about how we are often influenced by people or friends we meet. People you deal with you become infected with sometimes. So please look at the friends the guy you are dating gets along with. "You are your friends," so if a man is close with another man who has no problems disrespecting women, that's also a red flag!
The Time-Waster
When mister perfect suddenly disappears or stops calling, you should be warned. This is not the person you want to get involved with further. It's a waste of time.
Single women should avoid dating Mister time-waster. This is the kind of man that doesn't take you seriously. He wants to take you for a ride as long as he has a good time with you without strings attached. When he feels compelled to have a good time with you, he is gone and moves on to find himself another naive lady. He is a man that has no real intentions.
Never get involved with men who ask for your money; immediately stop talking to them. These guys only use online dating sites, apps, and fake profiles to take advantage of women who are lonely and looking for love and attention.
Be aware of players, narcissists, and sociopaths. They often pretend to be intense and deeply interested. Give you the compliments you love to hear, tell you you are a princess, and fall in love with you the minute they see you. Always remember that relationships take time, and follow your gut feeling about what happens to you.
Be aware of the rusher
When a man is a rusher, he is pushing you and gets annoyed immediately if you don't respond to his actions while contacting you online with his mobile. If you feel uncomfortable with his actions and don't answer, he will try to wheedle you into changing your mind. He may be needy, controlling, or jealous if you're hooked up with a type like this. He's only into sex and will never fantasize about a relationship or have meaningful conversations with you, even when you dream or hope for it.
Although when you're looking for the same experience as mister rush, you should better find a good guy who agrees with you that the experience you want to share is 50/50, and you both agree on this. Mister right will take time for a few conversations with you. If a man is looking for something serious, they like to get to know you better before they try to meet you.
Not a red flag but just a man that fights for his rights and is honestly telling me I'm not looking for anything serious
Be aware some guys are not dating you to find their soulmate or are not interested in a long-term relationship. They like to have some fun and want to date casually. Also, it can be fun if you are only out to have fun and also like to date casually. But remember, in real life. You're not going to change a man like this when you fall in love with him.
Here are the signs he might be ready to commit to a serious relationship: '15 Signs He Wants a Serious Relationship with You'
Do you recognize a playboy?
This kind of man is probably the easiest to spot. It's the guy with lots of pictures of himself with other women, lots of them on social media. He is proud of it, and you can imagine he is not searching for a romantic relationship. These guys will tell you the pics are friends or family, and they will most likely lie to you.
Only when you give them the chance and freedom to play with you, and if you like to play this game too, it's ok, but this will be the guy you'll never talk to you again after he's had his consumption. He will not even remember you or tell you he has no memories.
When every conversation turns sexual, it can be a serious red flag, too, unless you're into this yourself, and dating is a way for you to explore this.
Did you find someone who seems to be a workaholic?
Seeing or finding pictures of a man in a professional or work-related setting may indicate that he prioritizes his work above other things. This could mean that he is a "workaholic" who is highly dedicated to their job and may not have much time or energy for other things, such as a relationship.
If work is his number one priority, it may be difficult for him to make time for you and your needs. In this case, you may want to consider whether this type of person fits you and your relationship goals. Alternatively, you may want to consider finding someone who has a more balanced approach to work and life and is just as interested in you as you are in them.
Mister too many promises
Trust yourself if a guy is making you many sweet and sugarcoat promises. This mister is only trying to tempt you and make you fall in love with him. Be aware that their promises are false, and never get involved with these types.
The king of the jungle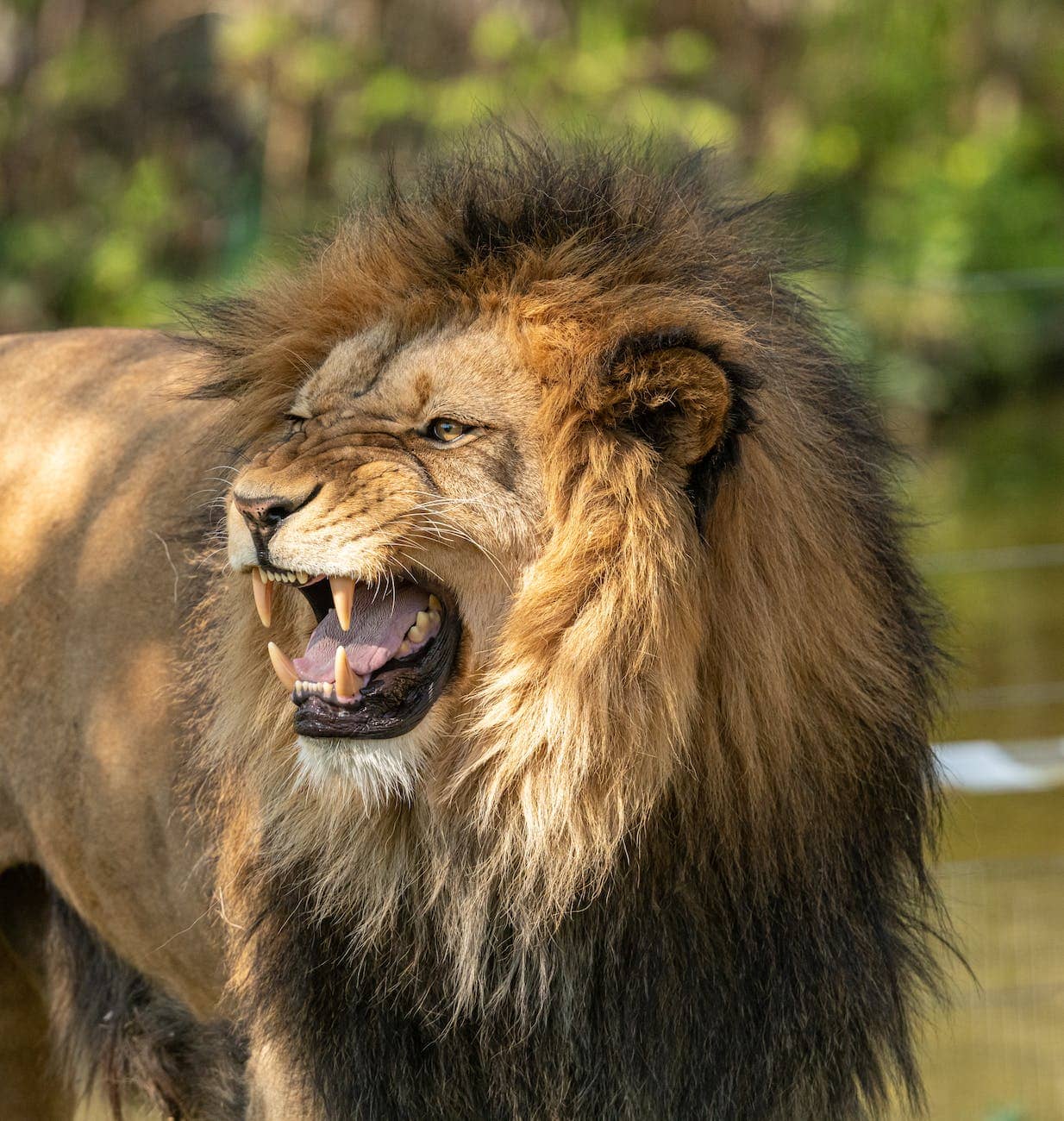 The "alpha male" is easy to spot by looking closely at their profile photos. If they share a gym selfie or hold a giant dead fish in pictures on their dating profile, a guy is trying to show he is as masculine. He likes to show he is a wilder beast than any other man with his dead fish. Similar to a caveman who is hunting a wild beast and brings it back to the cave to impress his lady friend. Of course, there's nothing wrong with this habit.
If you believe a relationship should be 50/50 in all you do, you may not be satisfied in a relationship with an alpha male who has a penchant for seeing things his way.
Dating, marrying, or having a long-term relationship with an alpha male in Real Life means your social circle may gradually become smaller over time as not many can meet the alpha males demanding high standards.
Alpha males are not always as confident as they appear. There may be unexpressed issues, needs, or desires that drive them to their perpetually narcissistic behaviors in relationships.
Last but not least
It's impossible to catch all the online guys to avoid in words in this article and warn you of every typical red flag. It is also a hell of a job for me as a writer to dismantle them.
I wish you a wonderful dating experience and hope it has been helpful to have this information. Never lose happiness and faith in genuine love. Never agree to anything you don't feel comfortable with; if someone rushes to meet up with you, it is never a good sign. When looking for a lasting relationship and a guy with genuine intentions, it is super important to take time to get to know each other better before you meet or go on a date.
Remember that the guys described in this article are not only wrong. They can also have good behaviors and habits. We all become what we are through circumstances along the way in life. This could also be why the man has decided to become the way "he" is. Many people have issues with how they were raised, but this may never be an excuse for mistreating anyone.