National Girlfriend Day: Celebrating Female Friendship and Bonding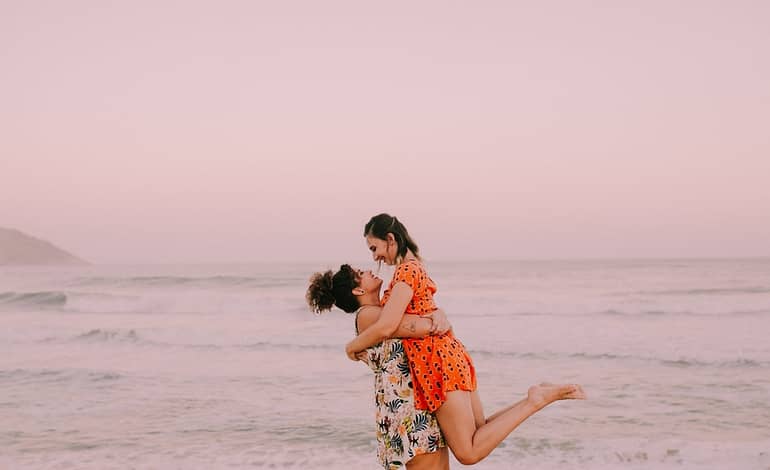 Nothing beats having your partner pay for a fun day out with you. Is it appropriate for your boyfriend to shower you with gifts and attention on National Girlfriend Day because he should do so daily? It's possible that the term girlfriend misguided your thinking. On National Girlfriend Day, women are encouraged to show their support for one another, particularly their girlfriends. This day honors the friendship bond that exists between women who are friends with one another.
Read Here: 'National Boyfriend Day: Oct. 3rd, 2023 – Show Your Appreciation'
A Historical Overview of National Girlfriend Day
The truth is that every story has different sides. For example, it is unknown who invented National Girlfriend Day; however, the individual known as Mistress Susan, who runs a luxury website, appears to be the most credible claimant. She claims she came up with the idea in 2004, and they began celebrating it that year as a way for female friends to express gratitude to one another.
According to some accounts, Allie Savarino Kline and Sally Rodgers were the ones who proposed National Girlfriends Day in 2006. Furthermore, the ladies created a website that is no longer accessible (Sisterwoman.com).
According to the earliest claim, it was invented in 2002 by authors Elizabeth Butterfield and Kathleen Laing, who wrote a book about girlfriend getaways. This is the oldest claim that has been discovered. But who knows for sure? It's possible that it started in a way we'll never know. It is critical to remember that August 1 is a day to honor your female friends.
Female friendships and "gal pals" have a much longer history than a single day. Because female friendships have been around for so long, it is impossible to pinpoint the first female friends. So, as a substitute, we will talk about some of the more famous female friends from recent times.
When is the National Girlfriend Day holiday celebrated?
Although female friendships should be enjoyed daily or on Friday night outs, National Girlfriend's Day is observed annually on August 1.
In light of this, National Girlfriends Day is a day to celebrate the special bonds, alliances, and appreciation women have for one another, including romantic and platonic relationships.
RELATED: 'Different Forms of Love: Understanding Platonic Relationships'
Fantastic ideas for commemorating National Girlfriends' Day
Friends can help you celebrate the good times and be a support system when things get tough. Friendship is essential for avoiding feelings of alienation and loneliness and meeting a need for companionship. Friendship can also give you a stronger sense of belonging and purpose in life. In addition,
Inviting a friend to a pleasant picnic.
We really recommend this one for women friends that are looking better bond of friendship. Picnic dates are not only fun, but they are also inexpensive, making it a cute date idea that can be tailored to any budget. Picnic date ideas abound to suit various preferences and interests, including gourmet dining experiences, more laid-back dinners, and everything in between.
Pillows
Blanket
Low Table
Cooler/Picnic Basket
Don't worry too much about the food. Salty, or a sweet treat, anything works if you are willing to make some effort for national girlfriend day
A shopping trip
You undoubtedly enjoy shopping because spending a day shopping is such a good time. After all, shopping is such a fun activity. Sometimes, however, you need to get in and get out with what is on your list. Regardless of how you feel about going shopping, it would be best to maximize your time there by streamlining your activities to avoid overspending or exhausting yourself. Make a plan before you leave, and then focus on finding the best items to meet your needs once you arrive. You can also get better deals by shopping during sales.
Enroll in a cooking class.
Enrolling in cooking classes is a fantastic way to improve your cooking skills and knowledge of the subject. These seminars give students basic knowledge and experience in specific areas related to food preparation, presentation, and appreciation.
The best part about these activities is that anyone taking a cooking class can have a good time.
Making or buying a sweet treat
You and your best friend might want to celebrate National Girlfriend Day by indulging in a delicious ice cream treat. It's a great opportunity to reconnect with someone you haven't seen in a while, and National Girlfriend Day is the perfect excuse to share some sweets. Furthermore, they can be done on the spur of the moment on a hot summer day, and there is no need to make a formal statement to your girl friend in advance of National Girlfriend Day.
Making special social media posts for them
Don't have time? Expressing gratitude on social media with the hashtag #NationalGirlfriendsDay in a post. Your friend will be grateful you took the time to upload a wonderful photo of a happy memory that the two of you may have shared. Sometimes, all that is required is to show your female friends that you value the special bond you share with them and that you would like to spend more quality time with them.
A fantastic day at the spa with your boujee girlfriend.
Does your girlfriend have high hopes for you? You and your best friend might enjoy a day at the spa and a night in a nice hotel. Spa treatments can improve your health, mood, and beauty. A person's physical, mental, and spiritual well-being all benefit from regular periods of rest and regeneration.