How Long Does a Wedding Ceremony Take?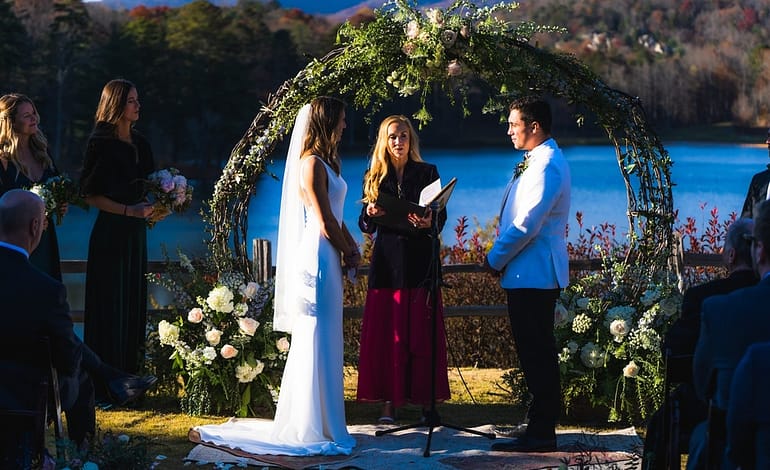 Congratulations! You've been engaged, and it's time to plan your marriage ceremony. If you're like everyone else, one of the questions running through your mind is, "how long are wedding ceremonies?" The truth is, you're not alone! Many people start preparing for their wedding day without inkling how long the wedding reception or marriage ceremony will take.
Timing is key to whether you're planning to have a civil, secular, or religious ceremony! Understanding your wedding day timeline is crucial to the success of your event. Moreover, it's the only way to control your wedding guests and their experience at your event.
It's important to know how long you and your future spouse will take to sign your marriage certificate, how much time to allocate your wedding entrances, or whether you require additional time for the wedding processional. True, you can assign thirty minutes for cocktails at your destination wedding, but knowing how much time the marriage ceremony will require isn't easy.
Of course, you will want your wedding party to go smoothly, from the wedding photographer getting the perfect shot, the wedding coordinator getting everything perfect, and your wedding party entrances perfectly timed to see the happy couple come in. Still, timing is not easy at a wedding, so how long should wedding ceremonies be? Well, there's no simple answer to this question. Your wedding timeline has to take into account plenty of details, such as:
Readings for religious ceremonies
The signing of marriage licenses and certificates
Wedding vows
Additional time for the ring exchange
In the end, you will find that how long your civil ceremony is will depend on the elements you choose for the event. The more elements you add to the ceremony, the more time it will take. Jewish weddings and other religious ceremonies will take longer.
How Long Does a Wedding Ceremony Take?
If you choose to have a secular wedding ceremony, you have more control over the length of the event. The only advantage you have with such an event, as opposed to a religious one, is that the only requirement is for you and your future spouse to agree to marry each other.
Once you've made the wedding vows and the officiant pronounces you married, the ceremony is as good as over. Remember, if you're writing your vows, the ceremony might take a little longer thanks to happy tears and because reading vows out loud takes longer than you might imagine. Make sure you also factor in the wedding processional with your wedding planner.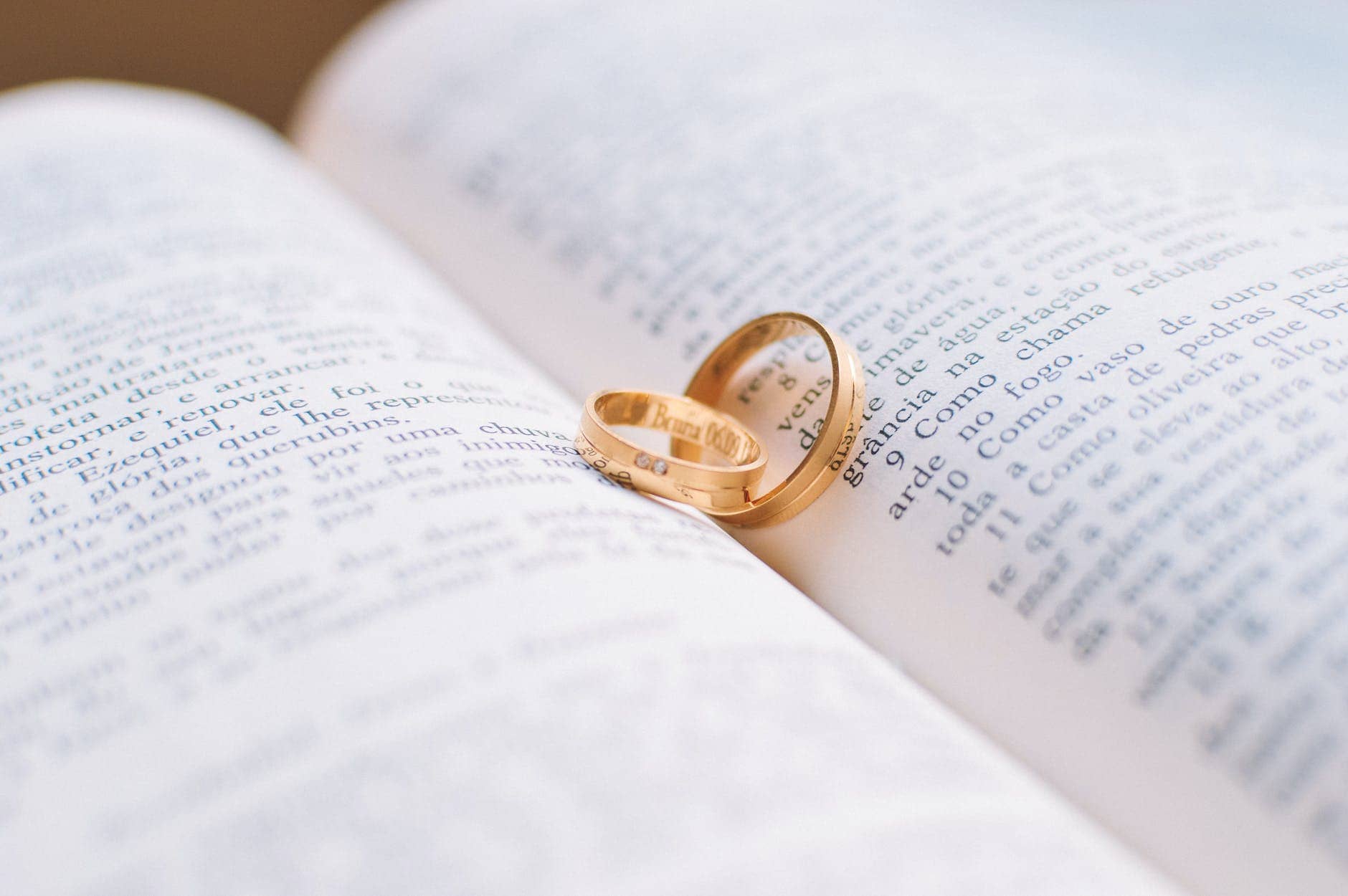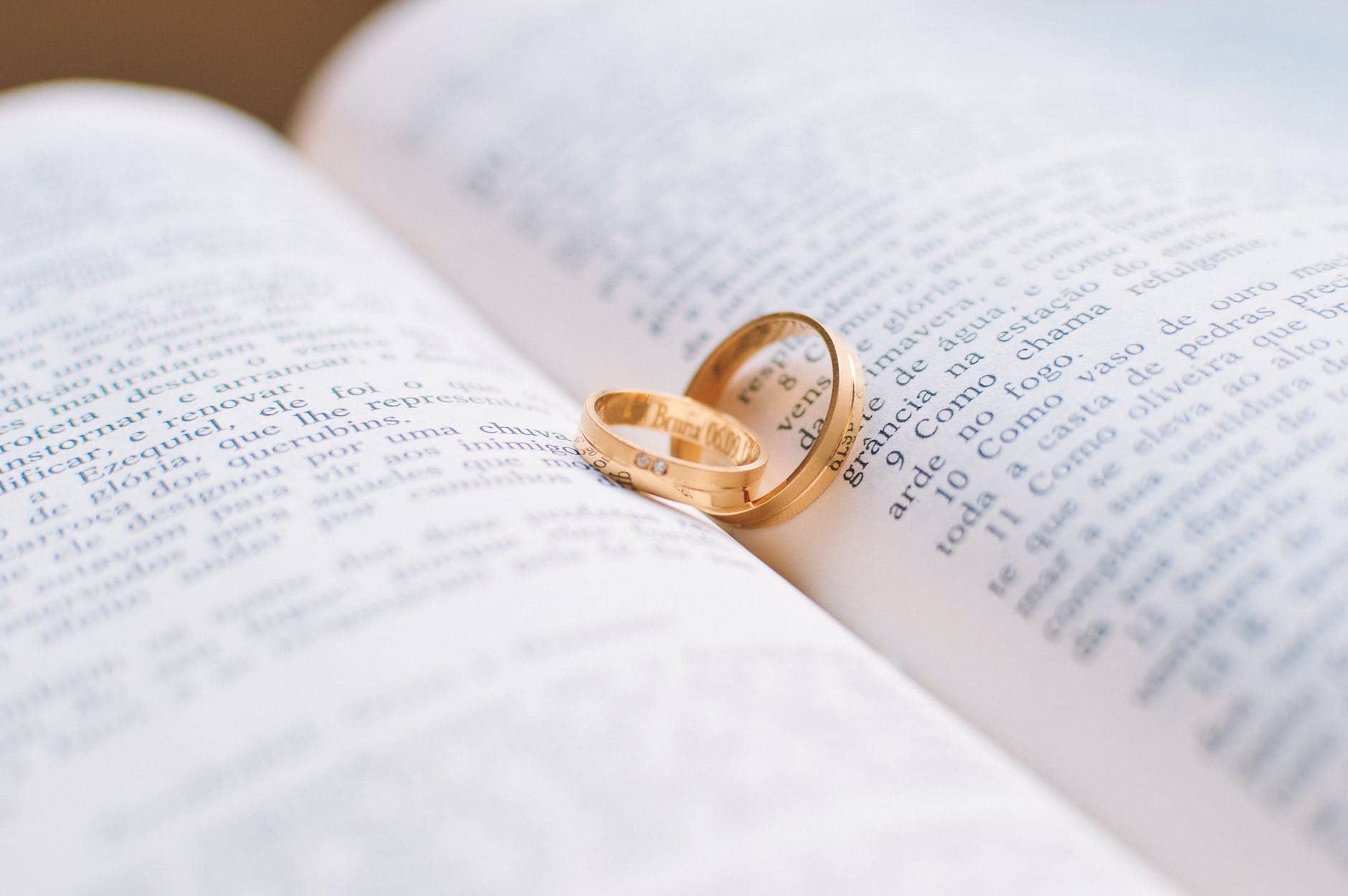 Related: 'Wedding Vows for Him: Heartfelt & Romantic Ideas'
You have to know how many people are in your bridal party and how long the aisle is to estimate how long the processional will take. The average wedding ceremony shouldn't take more than 30 minutes. Once you have a good idea of how much time the ceremony will take, you can move on to the wedding reception timeline and get down to the cocktail hour!
Elements that Can Make Your Wedding Ceremony Longer
Here's the thing- no one, absolutely no one, wants to have a long wedding ceremony. You don't want to bore your wedding guests with a ceremony that's too long. Unfortunately, most people don't know that it is easy to add too many elements to the wedding ceremony and then end up making your entire guest list impatient and grumpy when they could enjoy themselves on the dance floor.
It's better to have a longer wedding reception timeline than a long ceremony, especially if you've invited parents and their children. Even so, this doesn't mean you should cut short the signing of your marriage licenses or the entire wedding ceremony. If you're having a destination wedding, you have to consider your guests' travel time and also that they've come to witness something substantial.
Whether you want a long or short ceremony, you must find a "sweet spot" where neither you nor your guests will feel short-changed. Here are some elements of a wedding you should consider if you want to make your wedding ceremony longer or shorter. Remember to consider these aspects during the wedding planning process.
Remember that the length of these elements will also determine your wedding reception timeline, so think through them carefully.
Make guests part of the ceremony.
There are many ways to ensure your bridal party and entire guest list participate in the ceremony. For instance, you could ask them to sing a song. Another popular way of ensuring your guests are part of your ceremony is to ask them to join you in a "ring warming" ceremony. Your guests hold a ring and take a few seconds to bless it. While this can be a good way of ensuring all your guests feel like they're part of your ceremony, remember that it will significantly lengthen the entire wedding day schedule and eat into the wedding reception timeline.
Write your vows
Of course, you could go with the traditional vows, but why do that when you want to have a period of time when you're in control? If you want to lengthen the event, add a little spice and include some stories relevant to your relationship or your future. If you want a shorter ceremony, nothing should stop you from making the vows as short as possible. Remember that it's your wedding day, and how long you take to sign the marriage license is up to you.
Give your family members center stage.
If you and your future spouse are close to your family members, including them can be a good way of ensuring they get to know and interact with your spouse during the wedding. For example, ask them to choose a representative to give a speech or join you at the altar as you say your vows.
Enjoy a Pre-ceremony Get-together!
If your guests have to travel to the ceremony location, consider having a pre-ceremony get-together so that you meet your guests and allow them to enjoy select services such as massages, bites, and cocktails before the ceremony place.
Factors to Consider During Wedding Planning
By now, you can tell that there are many factors to consider for the length of your wedding ceremony. Here are some that you should think about:
Think about the kind of ceremony you want
Before deciding how long you want the marriage ceremony or the wedding reception timeline to last, you must consider the type of ceremony you are comfortable with. As we mentioned earlier, there are different types of wedding ceremonies. For example, a secular wedding will take less time than a religious wedding. There are also symbolic wedding ceremonies that you, your future spouse, and your families and friends can personalize into a unifying act.
Consider the advantages and disadvantages of a long or short ceremony.
When coming up with your list of wedding activities, remember how long or short your wedding ceremony and reception timeline should depend on you as a couple. Remember that you don't want the ceremony to be too short or it will feel rushed. Your guests usually want to feel the connection between you as a couple and themselves before they head out to a cocktail hour. Allow your guests the pleasure of experiencing the love you and your partner share at your ceremony location.
Ceremony details
Before you start thinking about the details of your wedding reception timeline, you have to consider the details of your ceremony. Remember that everything always looks straightforward until it doesn't. During the ceremony, one event you cannot run away from is the exchange of marriage vows.
The longer you make the vow session, the longer the day will be. However, two or three minutes is a great time to exchange your vows, so make sure you mention this in your wedding plan during your in-person appointments.
When planning your wedding, the small details can take up the most time, so be careful about what you decide to add to the wedding ceremony.